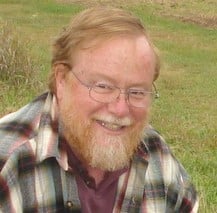 Peter Conover, professor of mass communications, founder of UW- Whitewater Cable TV, avid traveler, talented photographer and devoted family man, died on July 16, 2023, at the supportive Peppi's House (TMC Hospice), Tucson, AZ, from complications of Parkinson's.
Peter was a remarkable human being, an amazing husband, father, grandfather, a significant guide for countless young people and a cherished friend. His positive attitude, good sense of humor and engaging smile brought joy to so many. He would frequently answer the phone by saying his name and then, "How may I help you?" as that was always his aim, to be of assistance to others. Once, when we were discussing the most important aspects of a person, Peter said, "The ability to connect," which he did with so many. His example and his spirit will continue to ripple through the lives of those he touched for generations to come.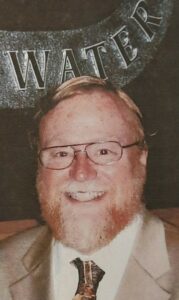 Peter was born in Evanston, IL on January 2, 1948, attended school in Evanston and Chicago, earned a BA at the University of Iowa, where he met his wife, Katherine. He went on to earn an MA from Syracuse (NY) University, and a Ph. D. from UW-Madison. He was a professor of communication at UW-Whitewater for many years, earning awards for Outstanding Faculty Service and for Outstanding Teaching.
He is survived by wife, Katherine, sons Aubrey (Laura) and Damien (Shoshanah), grandsons Eli, Ben and Colin, brother Kelley (Judy) and sister Mary Susan (Mike) and several nieces and nephews.
A Celebration of Life will be held at a later date in Whitewater, where he lived and worked for many years and where he developed numerous valued friendships.
Donations in his name can be made to one of two endowments (#4159 and #4218) set up by and for Peter at UW-Whitewater in the "Designation" dropdown menu found here: http://uww.edu/give.