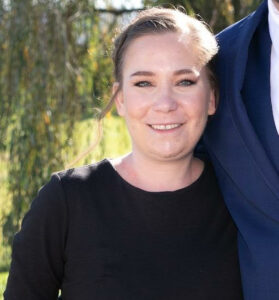 Maggie E. Bushman, age 37, of Lake Mills formerly of Elkhorn, WI passed away peacefully on Monday, August 15, 2022 after struggling with an illness.
Born in Janesville, WI on February 18, 1985, a daughter of Carolyn (Heinsberg) Bushman and the late Larry Bushman. She graduated from Elkhorn High School, class of 2003 and then went on to earn her Doctorate, Physical Therapy in 2011 from UW-Milwaukee.
She will be forever remembered by her family and loved ones for her inner beauty, amazing mind and the way she always put others before herself. She had a witty sense of humor, a strong love for animals (especially her late dog Charlee and new addition Lillie Elizabeth) and a protective nature when it came to her family.
Maggie was preceded in death by her father, Larry Bushman, on February 27, 2013 and her grandparents. She is survived by her mother, Carolyn Bushman, of Princeton, WI; her companion Dustin Chappell, with whom she resided in Lake Mills, WI; a brother Brett Bushman and his wife Courtney, of Douglassville, PA; nieces and nephews, Mackenzie (14), Mason (10), Jameson (8), Ava (6), and Magnolia (9M); other relatives in Western PA and many friends.
A celebration of her life will take place on Sunday, September 11th, 2022 at Wandawega Lake Club House in Elkhorn, WI.
The family requests that any charitable donations in her memory may be made to National Organization for Rare Disorders, Inc.