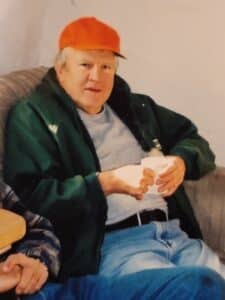 John E. Kincaid, 79, formerly of Dousman passed away peacefully on Monday, December 26, 2022 at Fairhaven in Whitewater.
John was born on January 12, 1943 in Michigan to Dean and Elizabeth (Sheller) Kincaid. He graduated from Whitewater high school in 1961. John later attended Beloit College from 1961 to 1964. John attended Purdue University in 1965 and later Michigan State in 1966. John was married to Liane R. Kincaid in 1973 in Whitewater, Wisconsin at the United Congregational Church of Christ. He worked as a farmer and was former president of Dean Kincaid Incorporated, which is in its third generation.
John loved walking in the Kettle Moraine Forest, hunting with his friends and family, and was also master diver. John enjoyed American history and especially the Civil War, loved looking for arrowheads in his free time on the family farms. He also enjoyed all sports, watching and playing tennis and golf with his family. John loved traveling with his wife, family and friends and he also loved a good book.
John is survived by his wife of fifty years, Liane Kincaid; children, John "JD" (Tamrah) Kincaid, Monique (John) Jorgensen; grandchildren; brother, Gary D. Kincaid; and many nieces and nephews.
He is preceded in death by parents, Dean and Elizabeth Kincaid; and sister, Carol Lamont.
A private graveside service will take place at Hillside Cemetery.
John was a great man, father and husband; he will be missed.
The family would like to give special thanks to Fairhaven staff for their exceptional care of John and Liane Kincaid.
Nitardy Funeral Home is assisting the family with arrangements. Online condolences can be made at www.nitardyfuneralhome.com