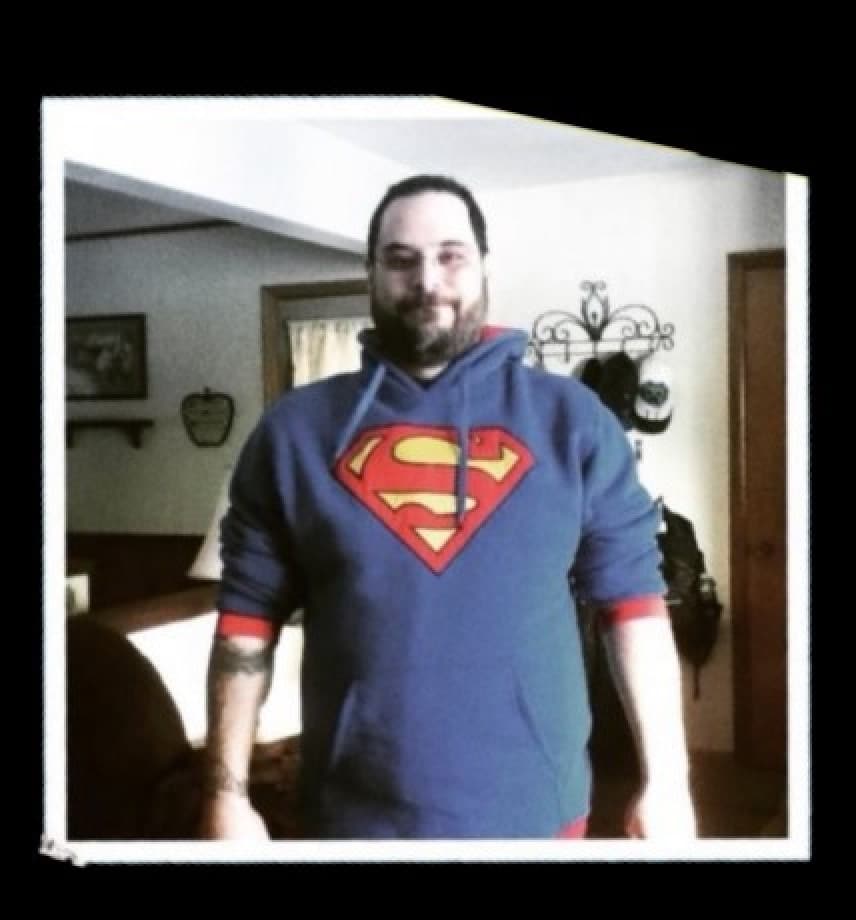 Jeremy Douglas Deegan, age 44, of Janesville passed away surrounded by family at his side on December 29, 2021 at SSM Health St. Mary's Janesville Hospital following a battle with covid pneumonia. He was born on December 14, 1977 in Janesville, the son of Douglas and Deborah (Salem) Deegan. He attended high school in North Canyon Arizona where he resided from 1983 to 1993 when he returned to the Janesville area.
Jeremy was employed by Freedom Graphics in Milton as a printing press operator for 27 years. He was an avid reader, enjoyed watching movies and collecting Superman memorabilia.
Jeremy Deegan is survived by his three children; Ashley Deegan and Deven Deegan; his step-son, Mason Galvan; his parents, Douglas and Deborah Deegan; his siblings, Angie Herrera, Jason Deegan, Christina Deegan and Sarah Deegan; numerous aunts, uncles and cousins.
A brief service will be held at 1:00 p.m. Wednesday, January 12, 2022 in the MILTON LAWNS MEMORIAL PARK CHAPEL. Rev. Randy Booth will officiate. Entombment will follow in the Milton Lawns Mausoleum. A celebration of Jeremy's life will be held at a later date. Jeremy Deegan's family is being assisted by HENKE-CLARSON FUNERAL HOME. Online condolences may be sent to www.henkeclarson.com.