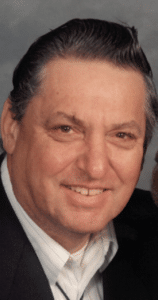 Jack H. Papcke, 85, on Monday, August 7, 2023, shortly after meeting and holding his three-day-old great-grandson, Carson, completed his earthly journey in his home with his family by his side. He was born to Fred and Martha (Arndt) Papcke, in the township of LaGrange, WI, on September 26, 1937, the 7th of 11 children. Jack attended South Heart Prairie Grade School, across the street from the family's home farm. He graduated with the class of 1955 from Whitewater High School. Jack will be greatly missed by his family and all who knew him.

Jack loved growing up on the farm. It has been said, "You can take the boy off the farm but you can not take the farm out of the boy." He loved having a large garden and enjoyed its harvest. He enjoyed sharing stories of his youthful years. One story remembered is of them roller skating around the table on the new linoleum while their parents were gone. Needless to say, that did not go well on his folks return.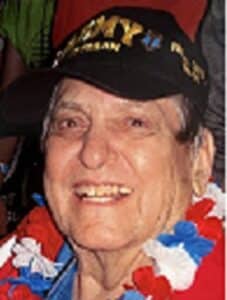 He was proud to have been part of the WI National Guard. He completed basic training on March 15, 1961. He and Janet Duesterbeck were married on April 15, 1961 and he was reactivated with the WI 32nd Division on October 15, 1961, for the Berlin Crisis. The full unit served time at Ft. Lewis in Tacoma, WA. He enjoyed a trip with VetsRoll to Washington DC with his long-time friend, Jim Wedige in 2017.
Jack enjoyed fishing and hunting. He often fished with his mom. Mom is mom forever and she was in charge of rowing the boat. He took many trips fishing in the north, Canada and North Dakota. He enjoyed hunting locally and going to Babcock deer hunting with the guys.
Jack had a way of making mechanics work. He was part owner of Elkhorn Heating and Sheet Metal for many years. He was also employed by Harkness & Hoxie, Southern Lakes Plumbing & Heating and Expert
Plumbing & Heating. He retired in 2000.

Jack is survived by his wife of 62 years, Jan. He is also survived by his son, Jeffrey (Karen) Papcke and daughter, Jacklynn (Tim) Breidenstein. He loved sharing time with his grandchildren Mattie (Josh) Keizer, Macie (Hank) Barrett, Jacob (Dean) Nelson-Papcke, Tessa (Tyler, friend) Papcke and Jorian (Winston, friend) Breidenstein. His smile was always big when the great-grandchildren came to visit. They were Layne and Ayda Keizer, Everly and Carson Barrett and sweet little Nora. He is also survived by his siblings David (Barb) Papcke, Marjorie Roloff, Norman (Anita) Papcke, Doris (LeRoy) DeVries, Darvon (Betty) Papcke, Diane (Floyd Finney) Papcke and many nieces and nephews. He loved sneaking quarters to the
little ones and was often called the "Quarter man."
He was preceded in death by his parents, Fred and Martha, his stepfather, George Sherman and his siblings Allen Papcke, Marion (Jerry) Harris, Arlene (Robert/Bud) Rowley, Carol (David/Dub) Agen, brother-in-law, Eric Roloff and sister-in-law, Jo (Glenn) Nyboe.

A memorial service will take place on Saturday, August 26, 2023, at Millard Community Covenant Church, N6713 County Road O, Elkhorn, WI, at 11:00 a.m. with Pastors Chris and Sharon Nelson officiating. Visitation will be from 10:00 a.m. until the time of the service. Burial will take place at Heart Prairie Cemetery with Military Honors. A celebration of life luncheon will follow in the church Fellowship Hall.

In lieu of flowers, memorials may be shared with VetsRoll, 1777 Gardner St., South Beloit, IL, 61080 OR Aurora at Home Hospice, 116 N. Dodge St., Suite 6, Burlington, WI, 53105 OR Millard Community Covenant Church, N6713 County Rd. O, Elkhorn, WI, 53121.
Haase-Lockwood & Associates Funeral Homes of Elkhorn, WI, is assisting the family in honoring Jack. An online guestbook can be found at www.haaselockwoodfhs.com