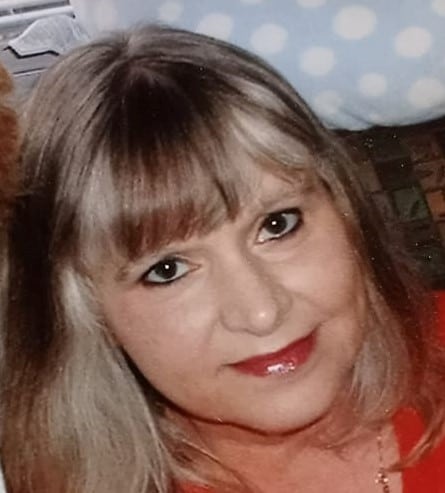 Cheryl "Sherry" Lea Chapin age 69 passed away after a long battle of illnesses, on September 23, 2021 at Mercy Hospital, with her loving family by her side.
Cheryl was born to Frank "Bud" and Gladys "Rudolph" Shearer on October 9, 1951 in Elkhorn WI. She was raised in Palmyra Wisconsin.
She met and married the love of her life Joseph Chapin. They married in Jefferson Wisconsin October 21 1988. They settled in Elkhorn WI, where they still live today. She worked at Continental Plastics in Delavan WI.
Cheryl had many passions; when she was healthy she loved to hike, do yardwork, baking, decorating for the holidays and cleaning her house. She loved flowers, shopping and taking a trip to the casino. But most of all she loved spending time with her family and spoiling the ones she loved. She had an old soul and a heart of gold.
Cheryl is survived by her husband Joseph Chapin of Elkhorn WI. Her sisters: Mary "Jerry" Walker Richmond WI, Dorothy Shearer of Jefferson WI, Gail Shearer of Jefferson WI, and many nieces and nephews.
She was preceded in her death by her son Dallas. Her parents Frank and Gladys Shearer. Her brothers, Eugene "Bucky" Shearer and Clyde Jaquith.
A celebration of life will take place on October 9th at 1:00 PM at the Community Center at Tremain Mobile Park. N2639 County Rd Z Dousman WI 53118.
Online condolences can be made at www.nitardyfuneralhome.com