The Whippet CC teams were in Cottage Grove for the Dana Waddell Invitational hosted by Marshall High School on Tuesday, September 14. Fans who were in attendance were treated to a special performance, as the team saw significant improvement over their last meet with many runners throwing down lifetime best race times.
The boys started things off first with a strong showing in the top three runners of Jack Hefty (5th), Cooper Hammond (17th), and CJ Tomomitsu (18th). All of these boys earned a medal by being in the top 20 and looked really strong in their efforts. Miles Nickelsburg and Ben McCulloch rounded out the top five by placing 64th and 67th, respectively. The varsity team placed 9th out of 12 teams.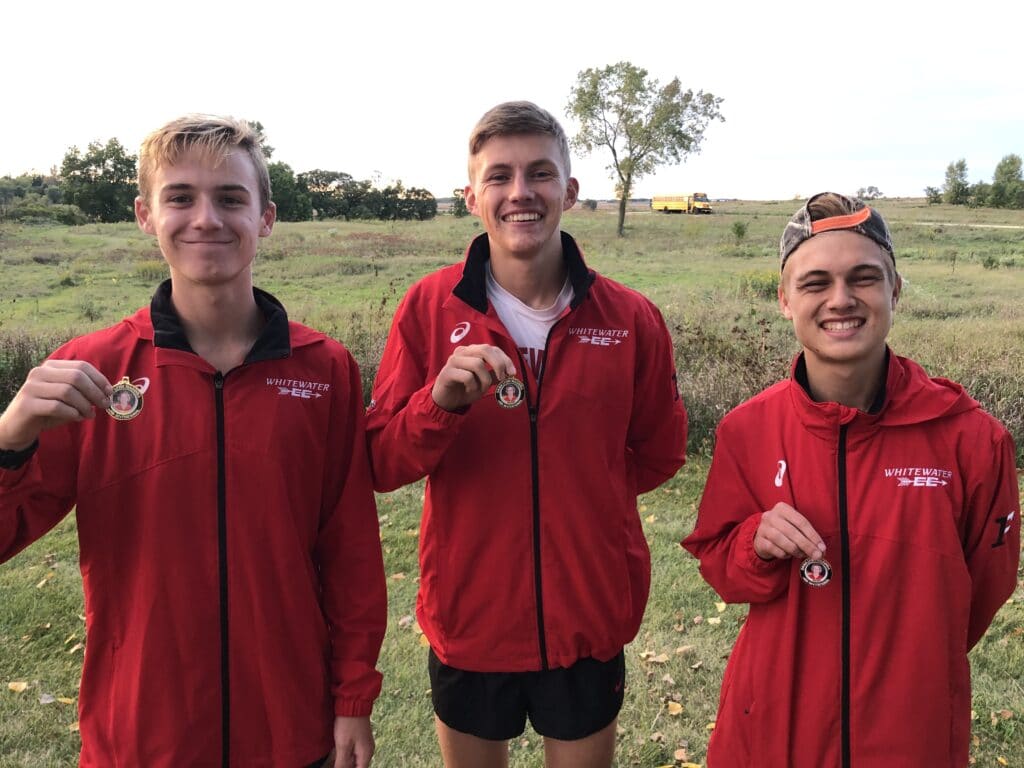 In the JV race, Onyx Thompson did the heavy lifting and was the team's top runner by placing 24th. Payton Lyon got his first taste of the finish line by crossing in 48th. The JV team finished 5th out of 12 teams at this invite.
The girls followed after with some fun racing by the top three runners as well. Seniors Gwen Truesdale and Sophie Walton are very steady and consistent in the early stages of the race and did so again today. Caelyn Caputo has shown some great improvement lately and pursued them late in the race, and was nearly the team's top runner. Gwen finished in 39th, Caelyn 40th, and Sophie in 43rd. Fourth and fifth runners Emma Weigel and Isabella Aranda finished 47th and 53rd, respectively. The varsity team finished in 8th out of 12 teams at the invite.
The JV race featured Lucy Troxel and Sami Van Daele in 22nd and 23rd as the team's top runners. Both ran season bests on this day. Taiya Kolb completed her first race by placing 44th in this field. The girl's JV team finished in 4th out of 12 teams.
It was a great day for many of these Whippets as they now turn their attention to the Racine St. Cats Invitational at UW-Parkside on Saturday. The first race is set to go off at 8:40. #OneTeamOneFamily
Full Results: https://wi.milesplit.com/meets/440943-2021-dana-waddell-invitational-2021/results/762713/formatted#.YUHkn51KjIU
Article and Photo Submitted by Chad Carstens
Whitewater High School Head Cross Country Coach
ccarstens@wwusd.org