Whippet Volleyball Senior Kindyl Kilar was selected by the Wisconsin Volleyball Coaches Association (WVCA) as a First Team All-State selection. Kindyl played a 6 rotation outside for the Whippets and ended her career as a Whippet on top of the leaderboard.
Kindyl was selected as the RVC first team All-Conference, AVCA Best and Brightest First Team, Team Offensive Player of the Year, Team Co-Defensive Player of the Year, Team MVP and Captain, and now 1st team all-state.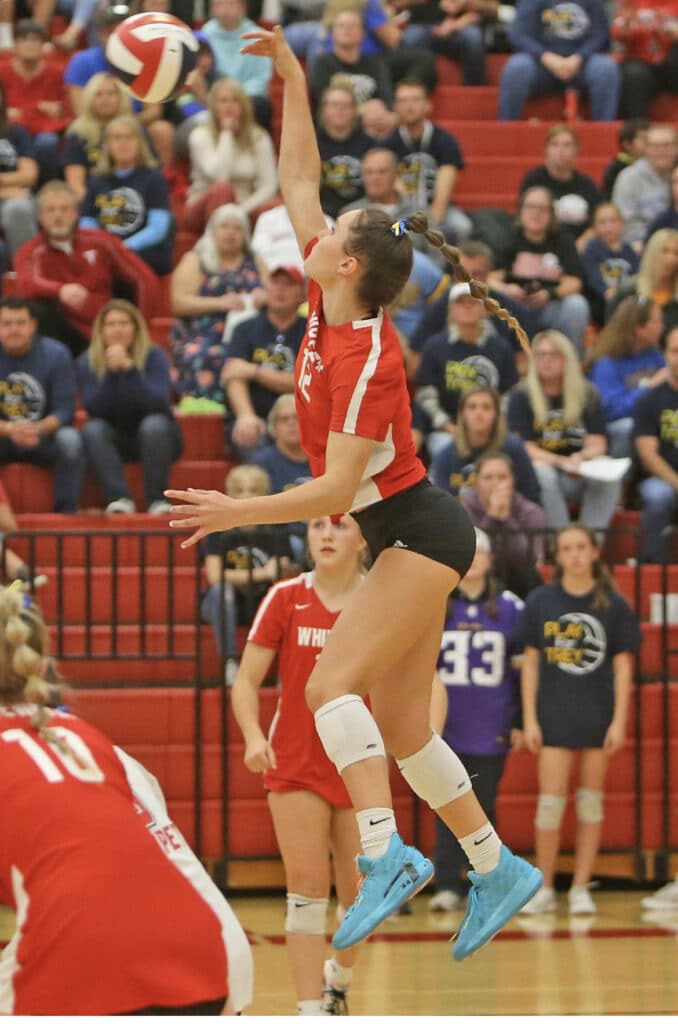 Kindyl averaged 6.3 kills per set, with 564 kills this season, which placed her number one in the Whippet record book, and number one in Division 2 for the state. Her season stats include .322 hitting percentage, 62 Aces (99.2%, 1 error), 25 total Blocks, and 314 Digs.
Even more impressive are her career stats, which she accomplished in only 2 ½ years. Her time as a Whippet was shortened due to a knee surgery her freshman year, and a shortened COVID year playing only in the Spring her sophomore year. Career stats include; 1172 Kills (1st in school history), 147 Aces (4th in school history), 50 blocks, 727 Digs (5th in school history).
Kindyl will be signing her National Letter of Intent to play at Florida International University (FIU) on November 30th.
Coach Kilar commented, "Kindyl was a great leader for this Whippet Program. Her presence will be missed, but we know she left her teammates with an example of what it means to be a team leader that will not soon be forgotten. Kindyl is a special player, and FIU is getting a great one!"
Article and Photos Submitted by Mary Kilar
Whitewater High School Head Volleyball Coach
mkilar@wwusd.org
Action Photos Courtesy of Bob Mischka