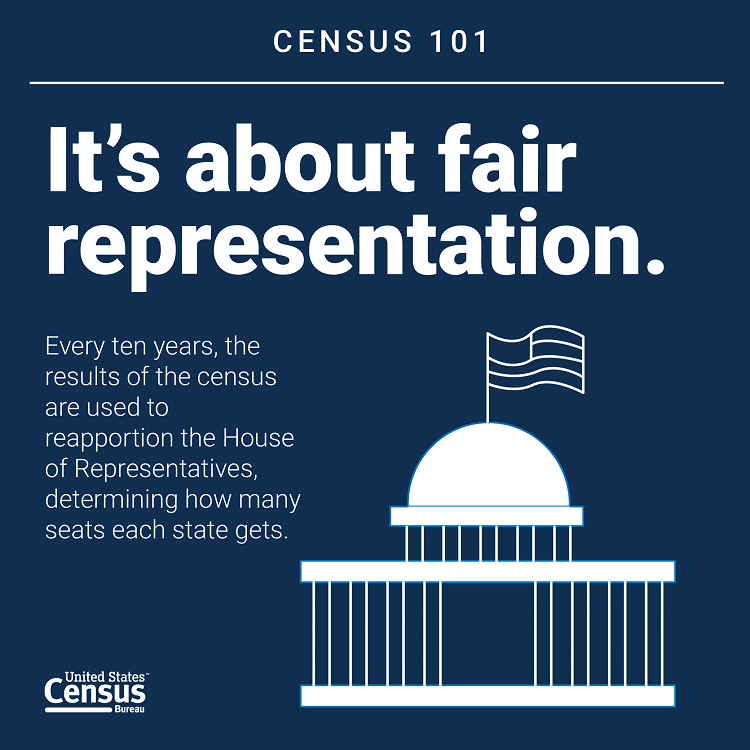 3/12/20 The Postal Service has begun delivering the Census 2020 documents to Whitewater area residences. Be on the lookout for the envelope. By responding timely, online if possible, you will eliminate the need for another mailing or for personal contact by a census worker. A full count is essential to ensure that our area receives its share of federal and state benefits and representation.
About 83% of households will receive the Short Form. What Is Asked on the Short Form? The short form asks about six population subjects and one housing subject and takes 10 minutes to complete, on average. What is asked on the short form?
Housing (including whether the home is owned or rented)
Names
Sex
Relationships
Hispanic origin
Race (including ancestry such as German, Polish, Vietnamese, African American, Jamaican, etc.)
What Is Asked on the Long Form? The long form asks about the same subjects as the short form plus 27 more, for a total of 34 subjects. The average household can complete this form in approximately 38 minutes.
Marital status
Units in structure, number of bedrooms, plumbing and kitchen facilities, year structure built, heating fuel
Year moved into residence. Residence five years ago.
Place of birth, citizenship and year of entry
Educational attainment
Language spoken at home
Telephone
Vehicles available
Veteran status
Disability
Farm residence
Grandparents as caregivers
Value of home
Labor force status
Monthly rent
Place of work and journey to work, industry, occupation, class of worker
Work status last year
Shelter costs
Income (previous year
The Law Protects Your Answers. By law, the Census Bureau cannot share your answers with others, including welfare agencies, the Immigration and Naturalization Service, the Internal Revenue Service, courts, police and the military. Anyone who breaks this law can receive up to five years in prison and $5,000 in fines. The law works — millions of questionnaires were processed during the 1990s without any breach of trust.