FCCU loan officers will give a short presentation followed by a reception where attendees can ask one-on-one questions with loan officers, appraisers, and real estate agents. The seminar is complimentary to all attendees.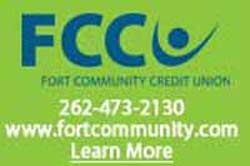 Topics covered during this seminar include:
How to prequalify
How to apply for grants
Your rights as a home buyer
When: Thursday, February 15th from 6:15 PM – 7:00 PM
Where: 841 Brewhouse, Whitewater
Please RSVP on the FCCU website.