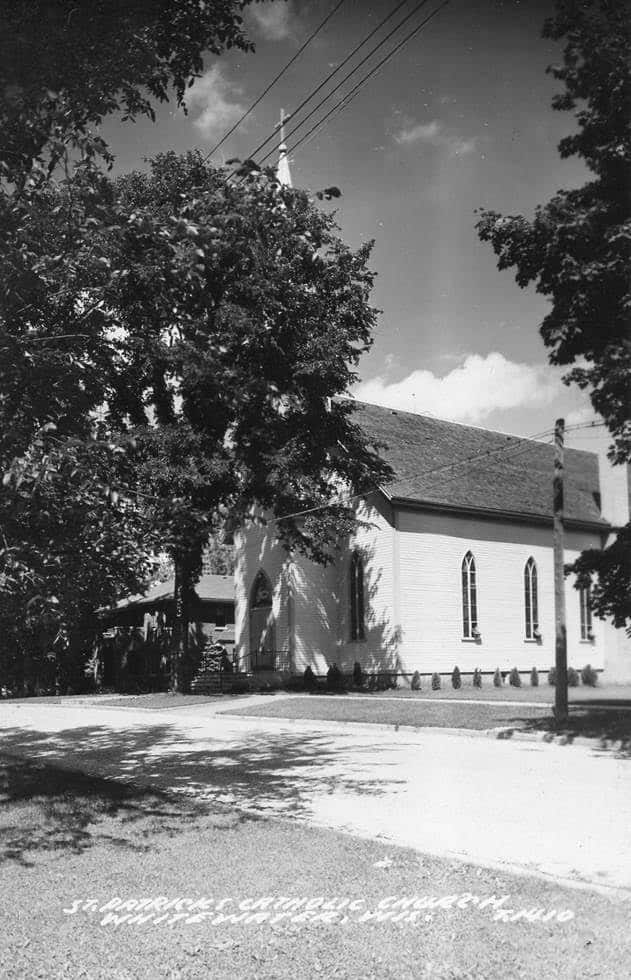 It's time once again for #FlashbackFriday with the Whitewater Historical Society. Happy St. Patrick's Day!
Once again we are featuring St. Patrick Catholic Church; this time the original church that stood on Cottage Street until being demolished in 1960 in favor of the new church that stands on West Main and Elizabeth Streets.
Next to the church, largely in shadow, is the still standing St. Patrick's Rectory, a large brick house constructed in 1926. The large brick rectory was built as a residence for the parish priest, but also probably with the church offices since the old church building was small. The brick building is distinctive and makes an elegant residence today.
Join us next week for more from the Whitewater Historical Society.
(5140PC, Whitewater Historical Society)