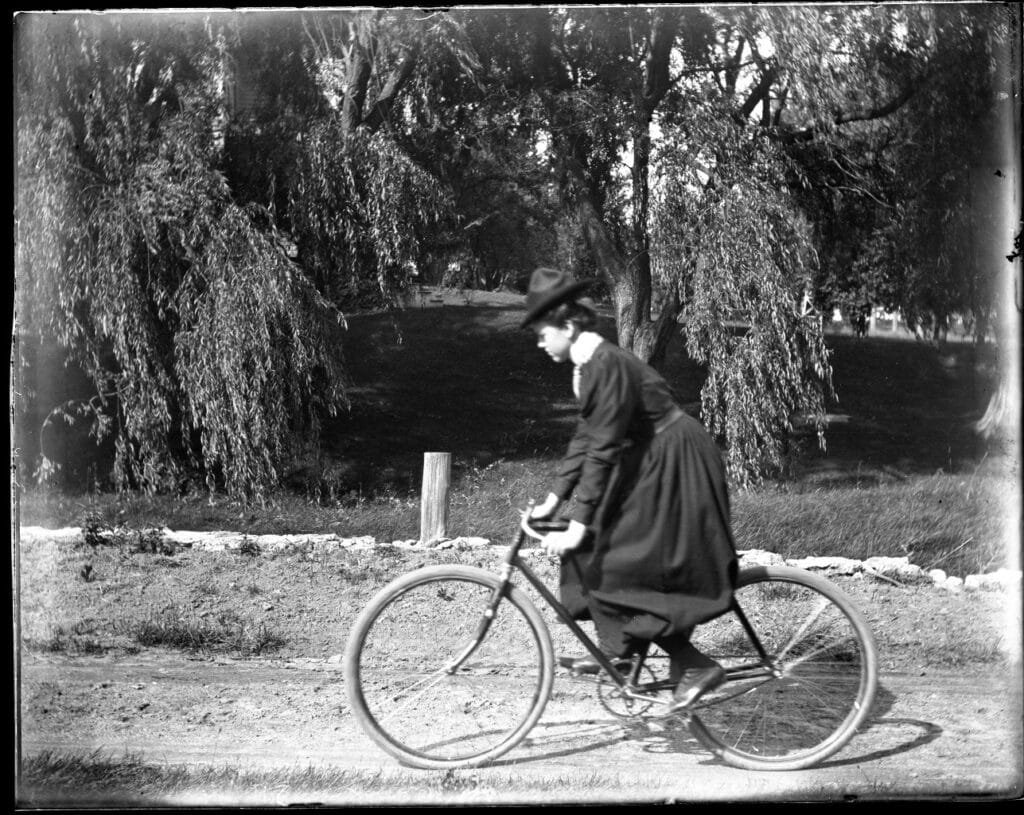 Welcome back to #FlashbackFriday with the Whitewater Historical Society!

Pictured here is a circa 1908 image from our glass plate negative collection of Miss Grace Averill (1883-1939) riding a bicycle. Though she was born in Chicago, Grace and her family had moved to Whitewater in 1887 after her father was hired as superintendent of the Esterly Manufacturing Company. She graduated from Whitewater High School in 1903 and went on to become a teacher. Grace taught at the state agricultural college in Manhattan, Kansas, and later on in California. She is buried in Hillside Cemetery.

Join us next week for more from the Whitewater Historical Society collections!

(3817GP, Whitewater Historical Society)

The Whitewater Historical Society collects, preserves, and interprets the history of Whitewater and the surrounding area. Be sure to join us next week for more from the Society's collections. Please "like" us on Facebook, and check out our website at whitewaterhistoricalsociety.org! ​