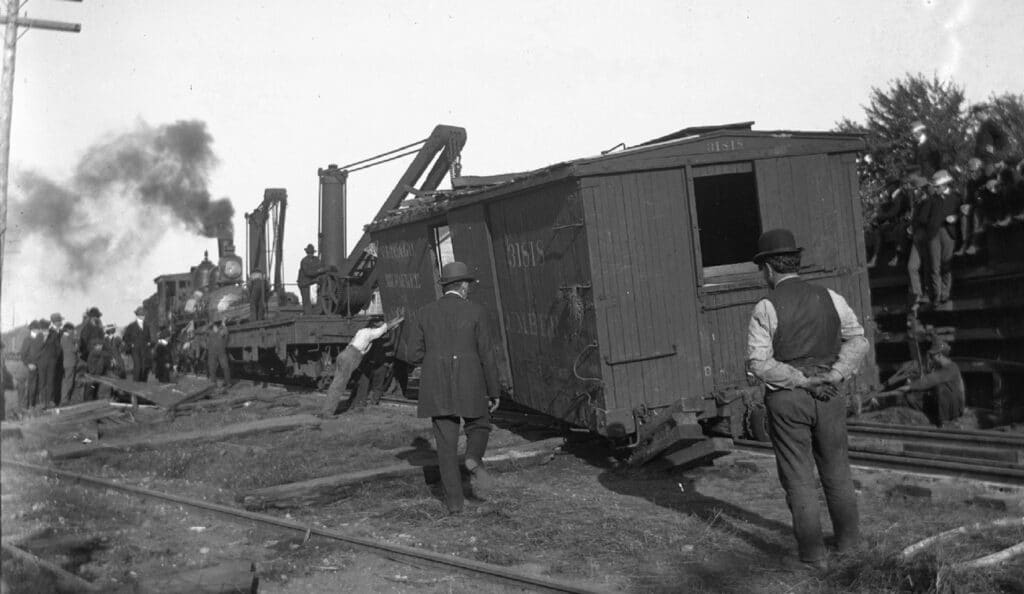 Welcome back to #FlashbackFriday with the Whitewater Historical Society! Pictured here is a train wreck that most likely occurred on the outskirts of Whitewater on September 30, 1901. An event like this would have been the talk of the town, as evidenced by the amount of people watching the clean up process undertaken by Chicago, Milwaukee, & Saint Paul railroad crews. Interestingly enough, in the 1890s through the 1930s, train wrecks were purposely staged for public entertainment and proved to be rather popular spectacles throughout the country.

Join us next week for more from the Whitewater Historical Society collections!
(2984GP, Whitewater Historical Society)​​
The Whitewater Historical Society collects, preserves, and interprets the history of Whitewater and the surrounding area. Be sure to join us next week for more from the Society's collections. Please "like" us on Facebook, and check out our website at whitewaterhistoricalsociety.org!