The Lady Whippets were the first to burn up the track at the WIAA State Track and Field Meet in La Crosse on Friday, June 3, starting with Junior Maddie Buehler in the 100 prelims. Maddie battled her way hard to the finish to come away with a sixth-place finish in the second and final heat. Her time of 12.53 was strong enough to finish in 10th overall, claiming the final spot in Saturday's Final.
Next up on the track was the Girls' 4x200m Relay prelim. In this race, junior Maddie Buehler, senior Olive Coburn, junior Emma Weigel, and junior Kindyl Kilar had strong exchanges and finished third in their heat. Their time of 1:46.74 placed them in 5th heading into tomorrow's final. Having never cracked the top ten in program history, this relay found themselves 6th all-time in WHS history in this event.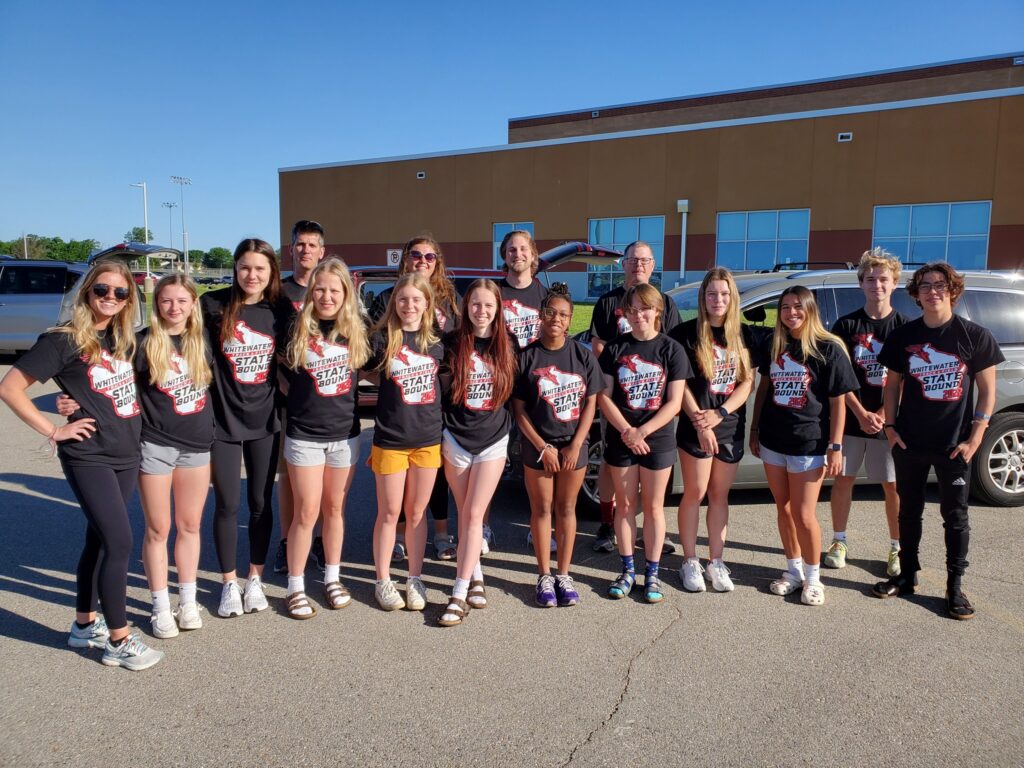 Sophomore Ethan Dugan was the lone male to compete today on the track for the Whippets, and that was in the 400m Dash. Ethan ran a very strong race and came away with a new personal best of 51.74, just missing out on the final as he placed twelfth overall.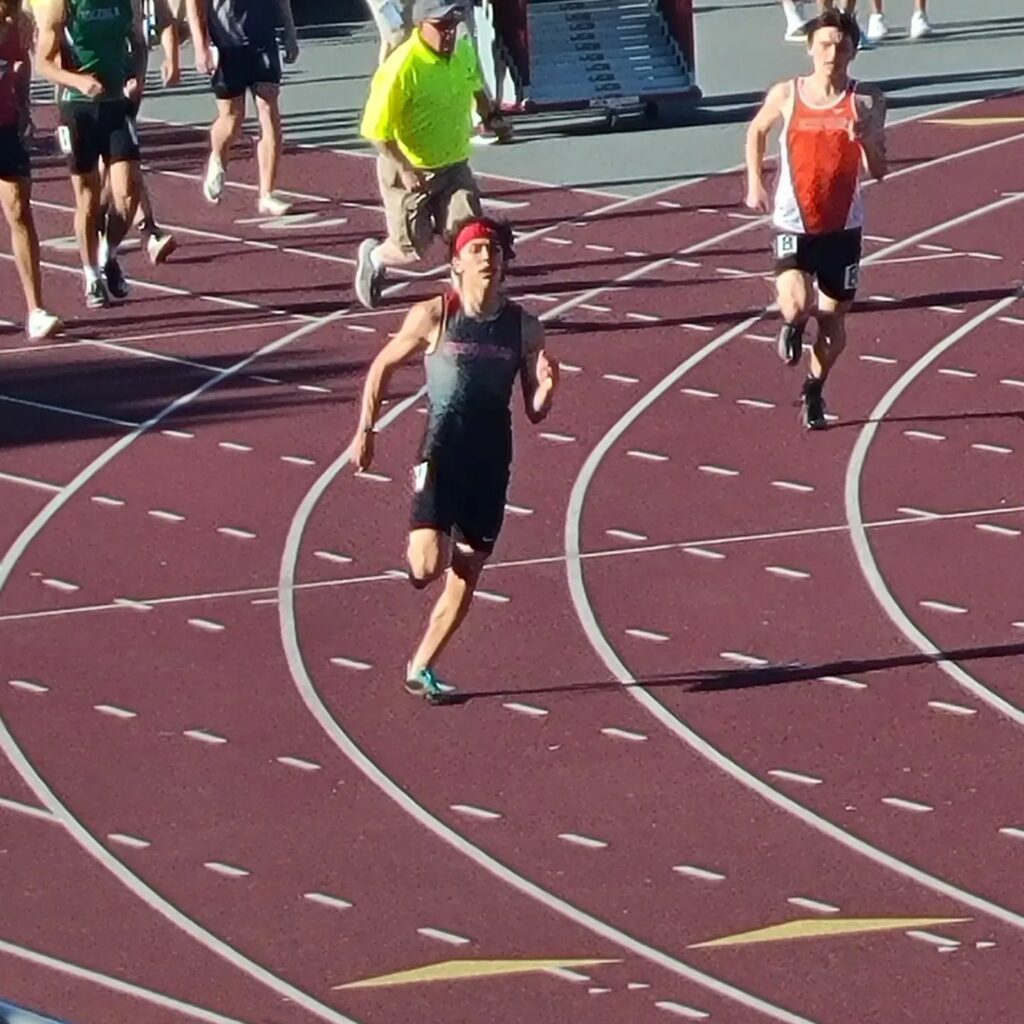 The same quartet from the 4×200 lined up for the 4×100 and ran their second best time of the season, falling just short of reaching tomorrow's final.
The last event on Day 1 for Whitewater was Kindyl Kilar in the 200 prelims. In probably the deepest field in memory, Kindyl got out hard and ran a gutsy race to finish in 25.63 to place 16th.
Saturday will feature Maddie in the 100, Maddie, Olive, Emma and Kindyl in the 4×200, junior Evie Troxel in the Pole Vault, and freshman Jack Hefty in the 3200. It's a great day to a be a Whippet!
Live Results: https://live.pttiming.com/?mid=5086
Article Submitted by Matt Green
Whitewater High School Head Track and Field Coach
mgreen@wwusd.org
Photos Courtesy of Justin Crandall