John (Jack) W. Miller, the former University of Wisconsin-Whitewater chancellor who served from 1999 to 2005, died Monday, April 2. He was 70 years old. Memorial service information was not immediately available. The UW-Whitewater flag will be lowered to half-staff in Miller's honor from Monday, April 9, through Saturday, April 14.
"Jack Miller contributed to a legacy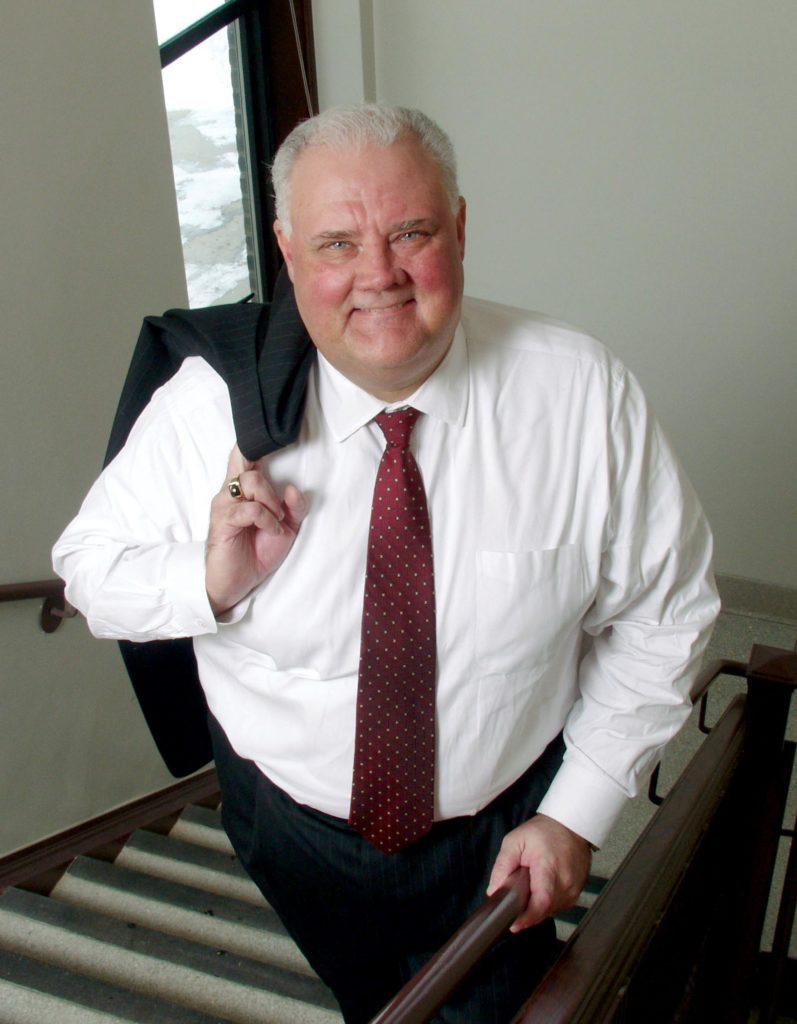 of excellence at UW-Whitewater," said Chancellor Beverly Kopper. "Through his efforts and leadership, the physical campus underwent a major transformation, and the Warhawk brand gained national prominence. I want to express my condolences to Jack's wife, Barbara, and their children and grandchildren during this difficult time."
As chancellor, Miller oversaw the completion of the $14.5 million Kachel Fieldhouse, home of the campus's recreation sports and indoor track and field facilities, and site of UW-Whitewater's commencement ceremonies. Miller also headed a highly successful campaign to raise more than $5 million in private funds for Timothy J. Hyland Hall, home to the College of Business and Economics. He also oversaw a $28 million renovation and addition to the science facilities of Upham Hall.
An ambassador for UW-Whitewater and Warhawk Athletics, Miller was instrumental in UW-Whitewater's pursuit of national athletic championships. The Warhawks won their first of 16 team titles in a 15-year span during his tenure (Volleyball, 2002). He was inducted into the Wisconsin Intercollegiate Athletic Conference Hall of Fame as part of the 2018 class.
Miller was the recipient of numerous awards, including the Outstanding Leadership Award from the Brothers of the Academy for commitment to access, retention and graduation of underrepresented students in higher education in 2005, and the Pacesetter Award from the National Academic Advisory Association as CEO of the Year in 2003. His annual study of America's Most Literate Cities was published by USA Today and recognized in more than 100 of the largest daily newspapers and on National Public Radio.
Miller earned his bachelor's degree from Ohio University in 1969, his master's degree in education from Northern Illinois University in 1972 and his Ph.D. from Purdue University in 1975. He was named chancellor at Central Connecticut State University in 2005, where he served until his retirement in 2016.