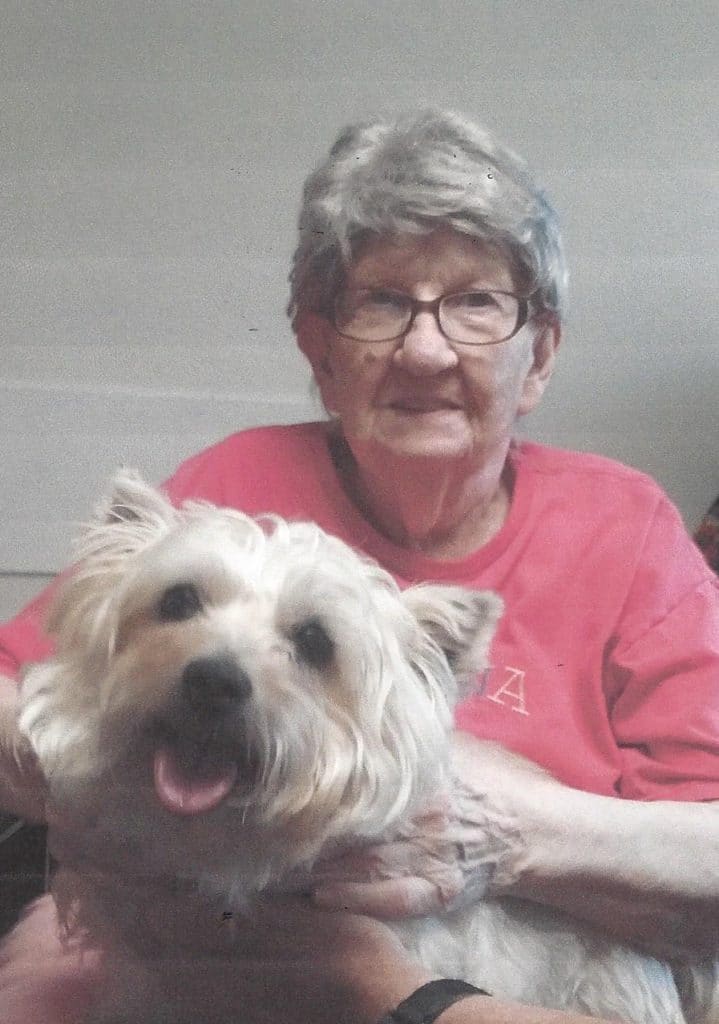 Pearl M. Grosskreutz, 95, of Whitewater and previously of Palmyra, WI passed away on Friday, April 24, 2020 at Fairhaven Retirement Community of Whitewater.
Pearl was born on August 11, 1924 in Palmyra, WI the daughter of Lawrence "Tink" and Mary (Holm) Carpenter. She married Edmund Grosskreutz on October 9, 1945 in Fort Atkinson, WI and the two would go on to enjoy 58 years of marriage together until Edmund's death in 2004. Pearl was a fixture at the Palmyra Pharmacy for many years and spent most of her life in Palmyra until health issues preceded her move to Fairhaven. Pearl will be dearly missed by those she leaves behind.
Surviving are her sons, Harry (Lauren) McGavran of White Rock, NM, and Edmund (Sandra) Grosskreutz Jr. of Whitewater, WI, and her daughter Galen (John) Schilling of Palmyra, WI. She is also survived by four grandchildren, several great-grandchildren and great great-grandchildren as well as many nieces, nephews, other relatives and friends.
She was preceded in death by: her husband, Edmund; a sister, Laura; brothers, Otto, Alvin, Charles, Richard, and John; and her half-sisters, Jenny and Celia.
Pearl will be laid to rest next to her husband in Hillside Cemetery of Palmyra, WI. A celebration of her life will be held at a later date.
Gibson Family Funeral Homes of Palmyra & Eagle, WI is serving the family. To place an online condolence please visit http://gibsonfuneral.com