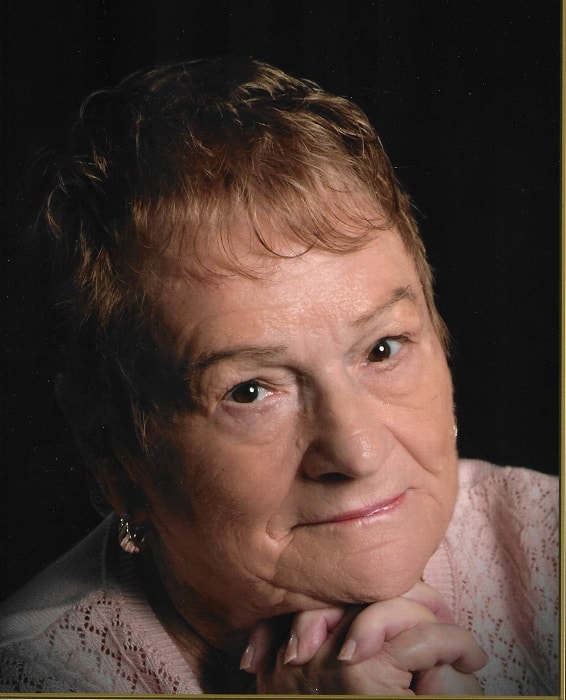 Jeanne Trewyn, age 88, of Whitewater, WI passed away on Saturday, February 8, 2020 at Fort Memorial Hospital in Fort Atkinson, WI. She was born in Coffeyville, KS on July 12, 1931 the daughter of Charles and Helen (Gordon) Fardy. She graduated from Whitewater High School in 1949. Jeanne married Merlyn "Pete" Trewyn on December 12, 1968. He predeceased her on February 18, 1990. She was a lifelong member of Saint Patrick Catholic Church in Whitewater, WI.
Jeanne is survived by her daughters Debra (Brett) Stinebrink of Lake Geneva, Patti (Thomas) DePorter of Whitewater, and Kathy Doering-Kilkenny of Burlington. She will be dearly missed by her 17 grandchildren and 33 great-grandchildren. Jeanne is further survived by her brother William of Mequon and sisters Patricia Roberts of Hermosa Beach, CA and Nancy Fardy of New Berlin; and many nieces and nephews.
She was preceded in death by her parents; son-in-law, Kurt Doering; granddaughter, Holly Jo Stinebrink; brother-in-law, George Roberts; and sister-in-law, Mary Lou Fardy.
Funeral services will be held on Friday, February 14, 2020 at Saint Patrick Catholic Church, 1225 W Main St., Whitewater. Visitation will be from 10 a.m. to 11 a.m. with services to follow. Burial will be held on July 12, 2020.
Nitardy Funeral Home is assisting the family.
www.nitardyfuneralhome.com