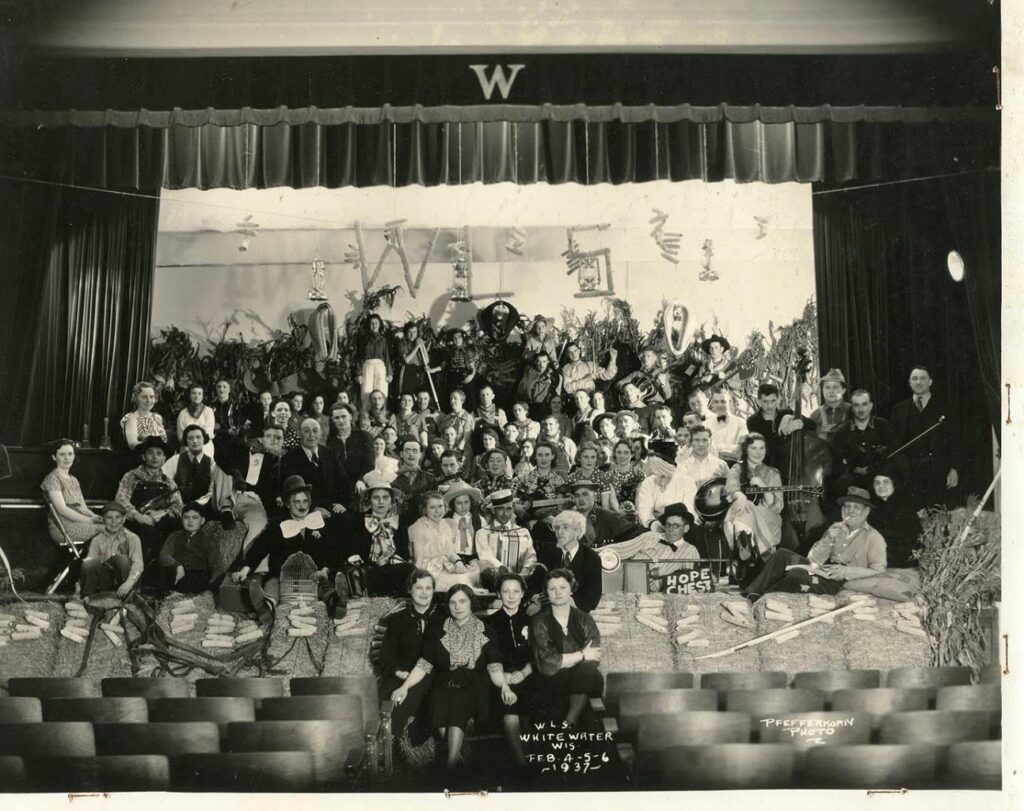 It's time once again for #FlashbackFriday with the Whitewater Historical Society.
This week's image is a cast photo of a local home talent show based on the "National Barn Dance" program broadcast on Chicago's WLS radio station from 1924-1968. WLS had an enhanced signal after dark and their Saturday night program could be heard throughout the Midwest. This popular show featured mostly country music and humor not unlike the Grand Ole Opry out of Nashville. For a time, the barn dance program sponsored a hometown talent show in local communities, and Whitewater held theirs on February 4-5-6, 1937. It was co-sponsored by the Business and Professional Women's Club, part of the Whitewater Federation of Women's Clubs. The show was held in the auditorium of the old city high school (old Franklin Junior High School) with Bill Hall and Harry Bonnett as toastmasters. According to the Whitewater Register, it was a big success that featured many community members as this photograph shows.
Join us next week for more from the Whitewater Historical Society.
(3503P Whitewater Historical Society)