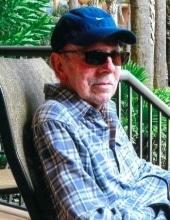 Robert L. Sauer, age 84, of Janesville, WI passed away peacefully on November 17, 2021 at Agrace Hospice, Janesville. Robert was born on March 9, 1937, the son of Louis Saueressig and Helen Pociopa in Milwaukee, WI. In 1955 he graduated from Washington High School in Milwaukee. Washington High School days were a highlight for Robert as he was challenged academically, did well, and was encouraged by his teachers to further his education.
To pay for further schooling, he worked at Allen Bradley Corporation as he pursued his undergraduate degree, and then received his B.S. in Psychology and Sociology in 1962. To help fund further studies, he worked as a driver for the Milwaukee Journal delivering newspapers to nearby cities. He then decided to go on to Graduate School at the University of Wisconsin-Madison completing his M.S. Degree in Industrial Relations in 1964.
The following year he began teaching Business Management courses at UW-Whitewater. He returned to UW-Madison to work on his doctorate, graduating with a Ph. D in Management and Industrial Relations in 1969.
His teaching career at UW-Whitewater would continue for 33 years until his retirement in May, 1998. However, during this time, he managed to combine his love of teaching with his love of travel.
From 1973-1976 while taking a leave of absence from Whitewater, he worked with the University of Maryland on military bases in Germany, Turkey, Italy, England and the Netherlands. Robert loved working with both graduate and undergraduate students in the military and in the 1980's returned to Europe to teach for Troy University, Troy Alabama.
Robert was the co-author of a textbook: Labor Relations — Structure and Process with long-time friend and colleague, Keith Voelker, UW-Oshkosh in 1987. Together, they completed a second edition of the book in 1993.
Robert married Sonya Beutler on October 21, 1988. Together they lived in England for a year as Robert did a faculty exchange assignment at the University of Portsmouth in southern England. A later assignment together followed in Japan.
After Sonya's retirement, she and Robert became "snowbirds" for many years, traveling to Destin/Miramar Beach, Florida for the winter months. It was here that Robert began teaching courses online. But in addition to that, he always enjoyed playing sheepshead, attending musical events, and making new friends.
Graveside services with burial to follow will be at the Swiss Church Cemetery in New Glarus, WI on Tuesday, November 23, 2021 at 1:00 p.m. A private family memorial service will be held at 1:30 p.m. on Sunday, November 28, 2021 at ROCK PRAIRIE UNITED PRESBYTERIAN CHURCH, Janesville. Assisting with the arrangements is HENKE-CLARSON FUNERAL HOME. Online condolences may be sent to www.henkeclarson.com.